Virtual Reality Technology Will Experience It's Major Breakthrough in Serious Applications not Gaming
2017 kicked off with the corncutter.games team of designers heading to VRConnects, London, where they had great fun playing with new technology and getting to grips with some innovative ideas in the world of virtual reality.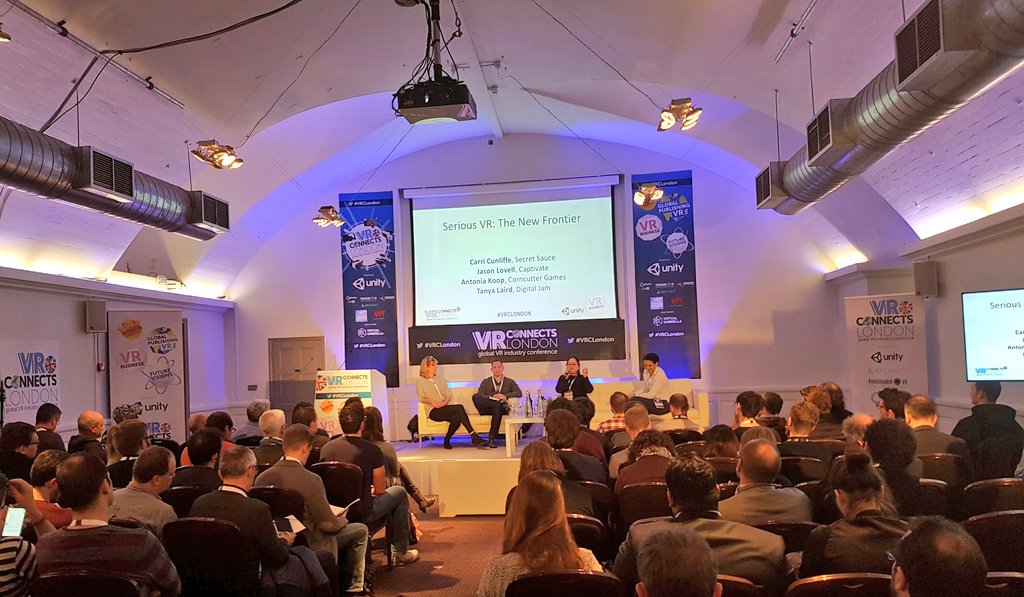 The event was a great opportunity to brainstorm with other developers about the future of Virtual and Augmented Reality technology and application. Our own MD, Antonia Koop joined a panel discussion on 'Serious VR – The New Frontier', moderated by Carri Cunliffe (Secret Sauce), featuring also Tanya Laird (Digital Jam), and Jason Lovell (Captivate).
The conclusion of the panel: it is not the gaming sector but serious applications that will deliver the major breakthrough in mainstreaming the technology.
A video of the panel discussion can be found here