Tackling the Challenge of Managing Complexity in the Business World
After the success of 'Schools for the Future' in the development and aid sector, Kite Rider has been approached by organisations within the sector but also from the commercial world that share the need to train their people more quickly and effectively.  After the release of Version 2.0, corncutter.games is now responding to this need and takes on the challenge of making this unique training tool accessible to a much wider audience by adapting the simulation for an application in management education.
We have been working with Warwick Business School and their MBA programme to address the challenges faced by managers in organisations today, as the business community have expressed a growing need to develop systems thinking and the analytical abilities required to manage complex situations and conditions.
The new game for business managers is titled 'Managing the Mess', referring to the often wicked or messy problems business managers have to solve to grow their companies and survive in a rapidly changing, dynamic, global environment.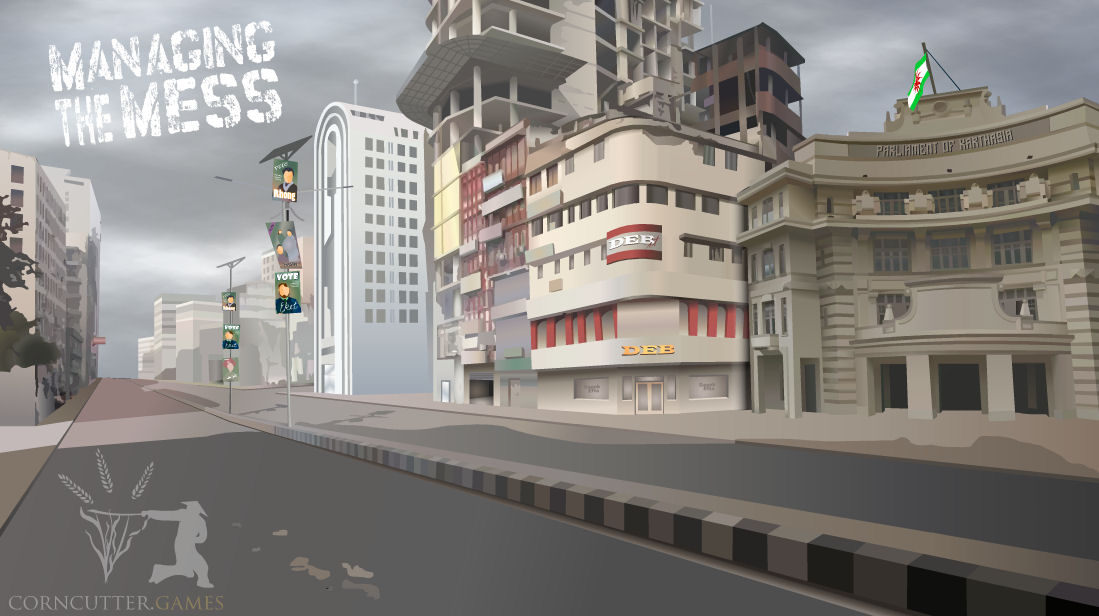 By providing an authentic scenario the simulation allows players to gain crucial understanding of the dynamic relationships between stakeholders and the opportunities and obstacles they represent. It provides experienced professionals and newcomers alike with practical tools to make sense of complexity; to structure information, identify forces that influence a situation and shape their environment.
The adapted version of 'Schools for the Future' has been piloted by Warwick Business School and we are delighted that it has received enthusiastic feedback from the students.  We are confident the simulation will provide a new and exciting feature to WBS' toolbox of creative teaching methodologies and have enjoyed working with them to realise the project.
"The business game received great feedback from our students and we look forward to using this again in the coming year.  This innovation helped to support our face to face classroom teaching on the subject of managing complexity, allowing our students to test out their practical skills and decision making in the simulations presented in a creative way. We particularly appreciated the opportunity to work with you to incorporate feedback and suggestions from our users into your next iteration of the software to progress this great development forward."
Sue Thorn, Head of Careers Development, Warwick Business School.