corncutter.games and Feral Productions Team Up to Explore Audio-Driven, Immersive Storytelling
Fueled by a bursary from the Invisible Arts Network, Rural Media and the Arts Council, corncutter.games have teamed up with Feral Productions for a highly experimental Virtual Reality project.
The collaboration brings together corncutter.games' experience in creating powerful heritage centred VR experiences with Feral's expertise in audio-driven storytelling and meditative sound-scapes.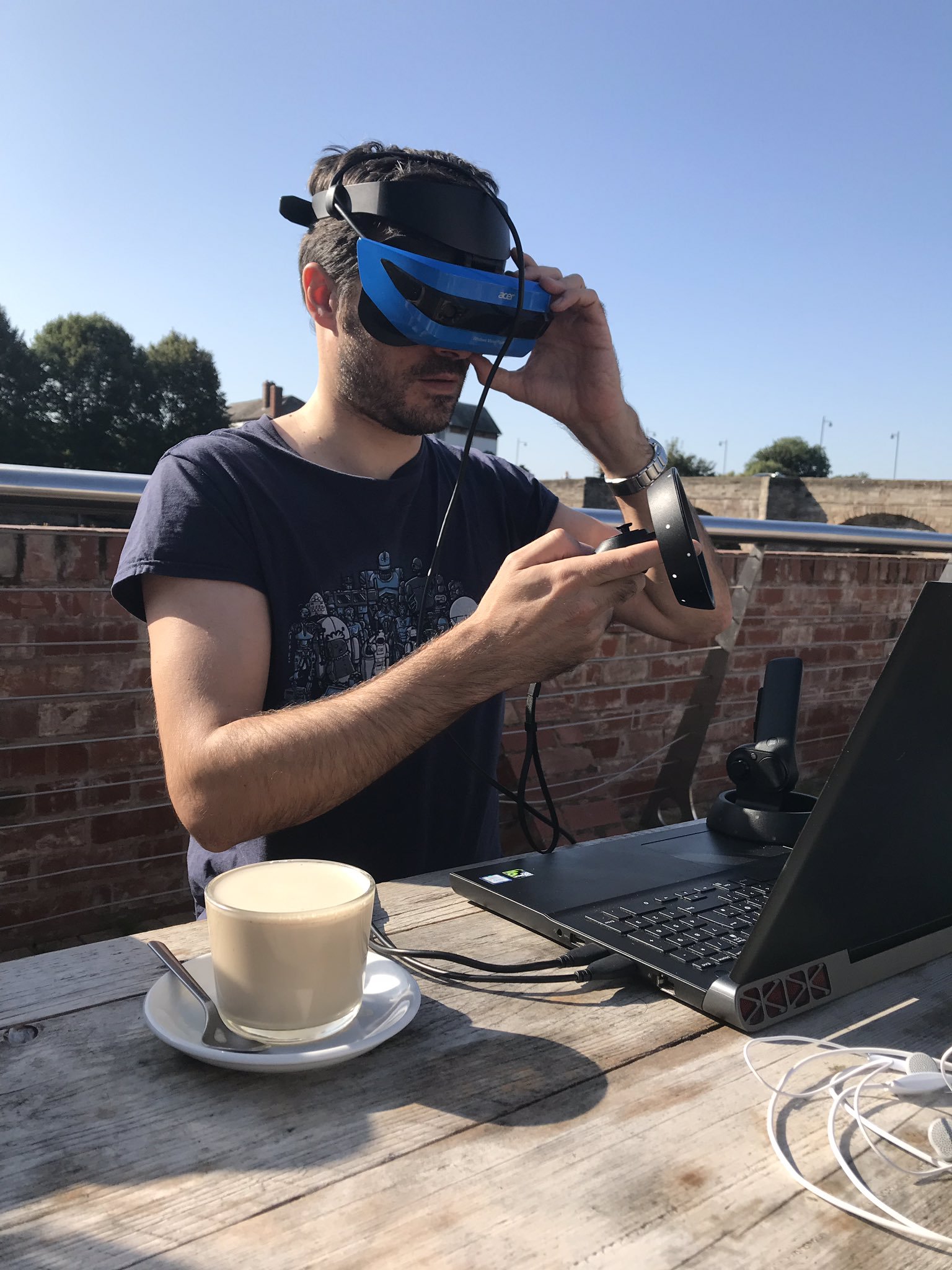 Marius Strohschneider test the VR in preparation for presenting the prototype to members of the Invisible Arts Network at De Koffie Pot in Hereford, UK.
Roman Heritage Meets Immersive Storytelling
Leveraging the experiences gathered during the project 'Tunisia -A Virtual Experience' in 2018/19, corncutter.games based the deeply immersive VR experience on the historic foundation of the Roman invasion of the city of Thysdrus.
Estelle von Warmelo added a powerful, emotional narrative to the visual 3D experience which Anthony Murphy turned into an engaging sound-scape.
Diving under the headset and headphones you are invited to take a journey two-thousand years into the past but also into the well of your own deep emotions.
An Emotional Journey from Weakness and Despair to Strength and Resilience
Dragging yourself through the desert you follow the echo of the inhabitants of ancient Thysdrus, their suffering under war and the Roman occupation but also their passion for a life behind the curtain of convention.
The project is more than a story told, it is a meditative, carefully designed psychological journey that leads the player from a space of weakness and despair to empowerment and strength and an inner awakening of resourcefulness and resilience.
The initial experimental project was not designed for a public launch, however, given the success of the experimental prototype, corncutter and Feral hope to be able to develop the experience further in 2020 and make it accessible online to a wider audience.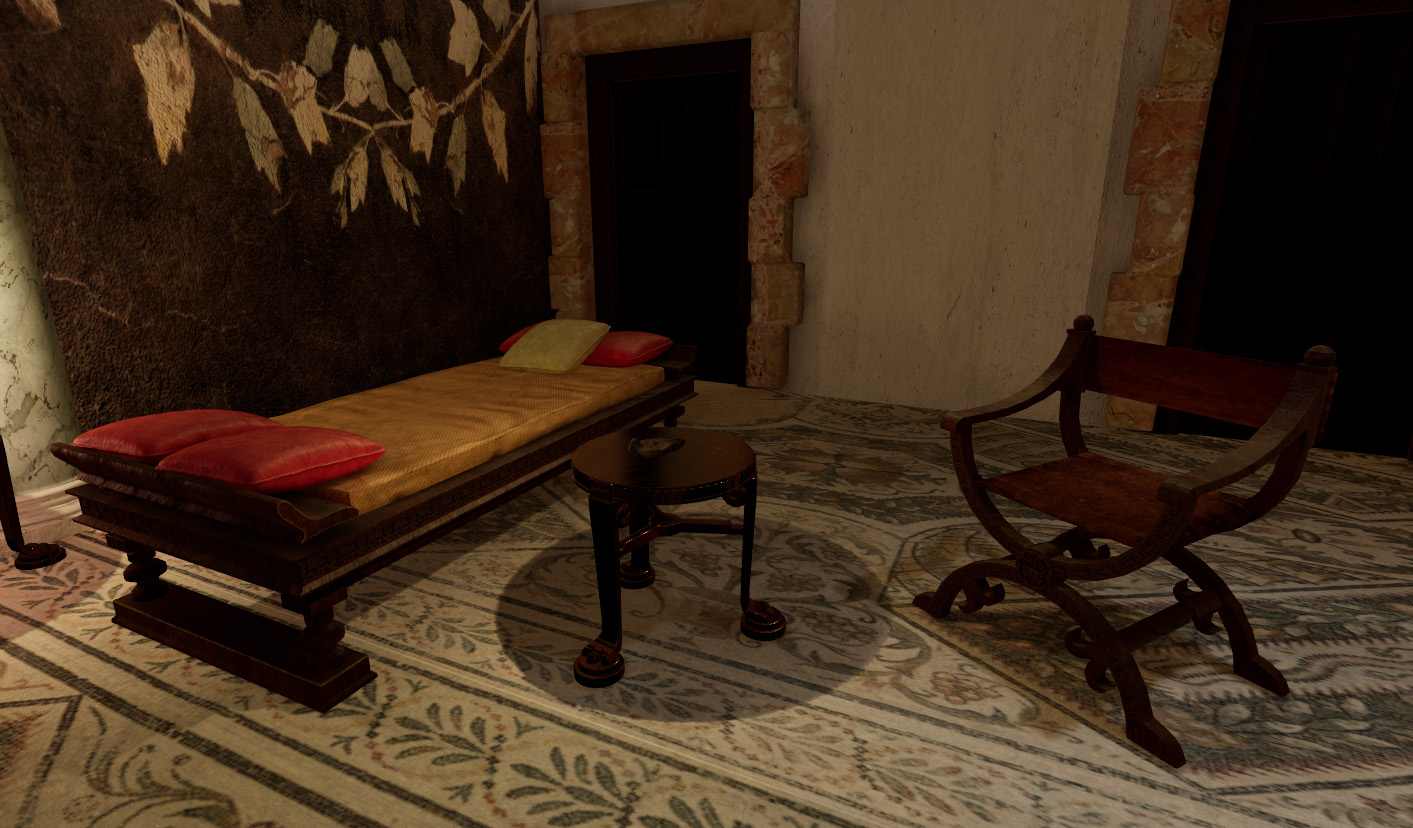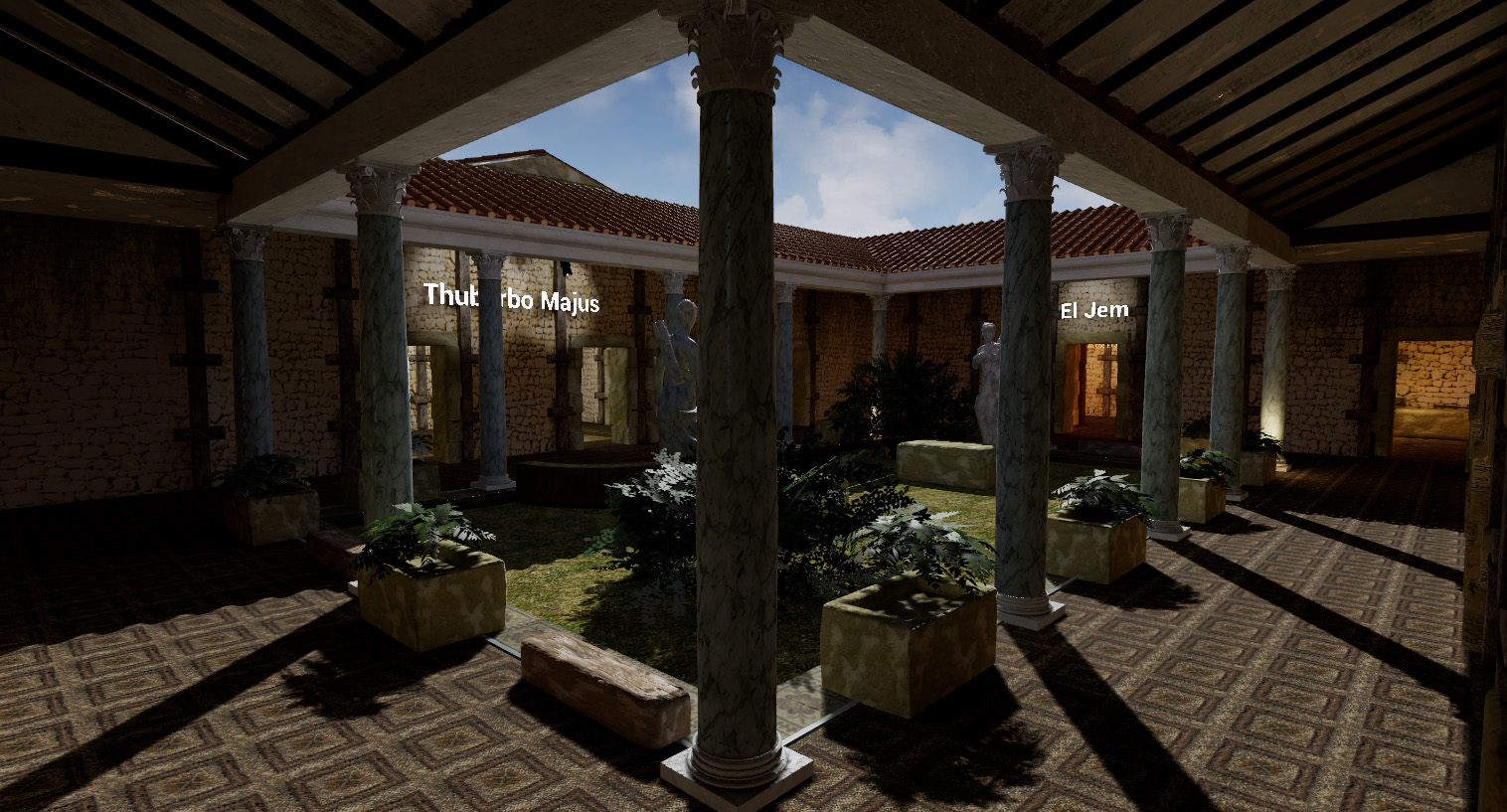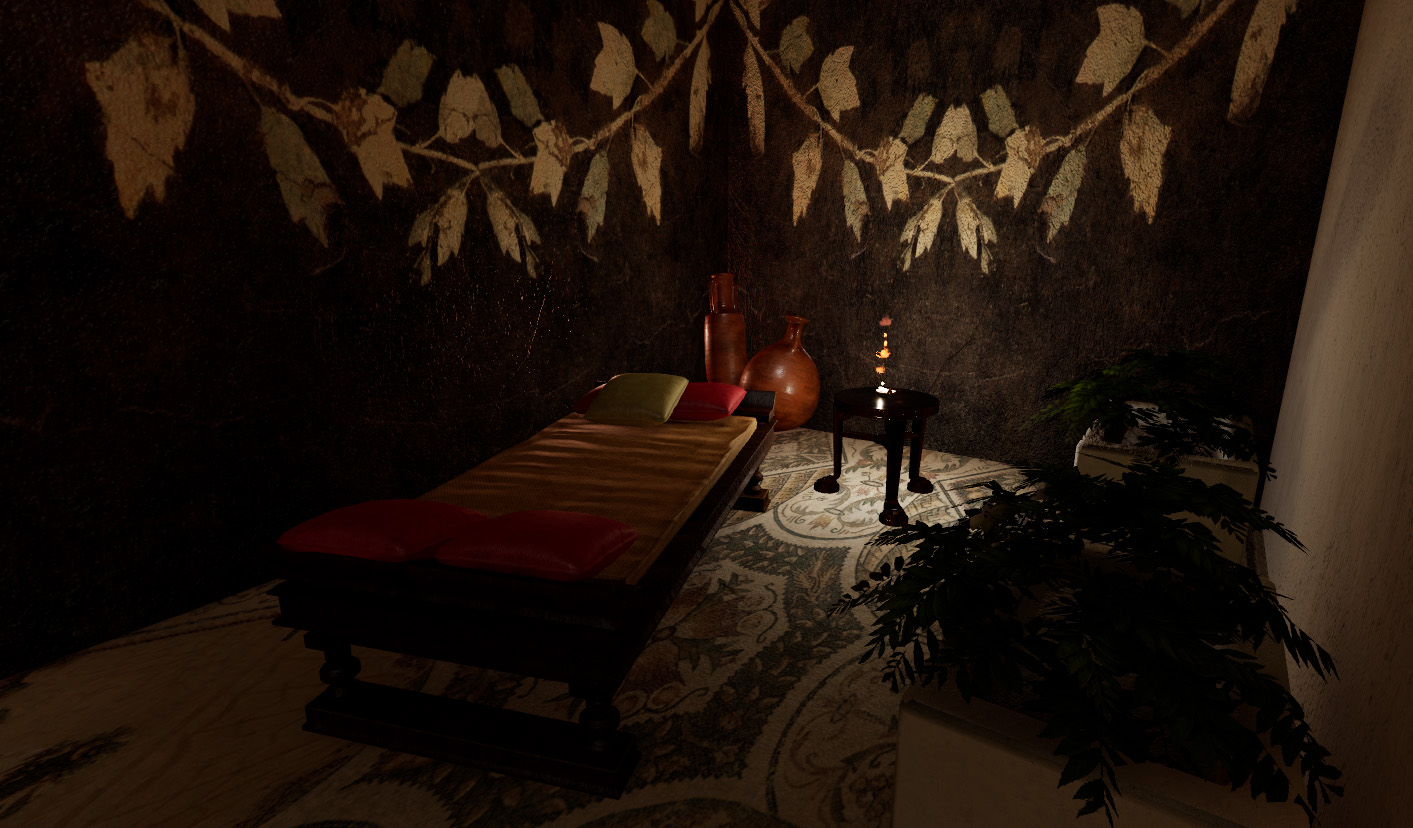 The Invisible Arts Network
The Invisible Arts Network is a collective of inspiring artists, arts organisations and technologists exploring how we can make and see more great Digital Art in and around Herefordshire and its borders. corncutter.games and Feral Productions have both been members since the network's foundation. The organisation is supported by the Arts Council and Rural Media, Hereford.